Quality takes commitment, experience and attention to detail.
Meet the Ink Link Team.
Our Team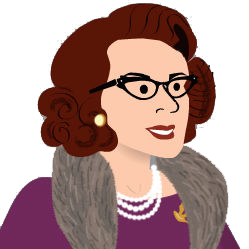 Linda Brooking
"The Pants"
The founder of Ink Link, Linda's 18 years experience in Screen Printing, Reprographics, Digital Printing, Digital Equipment Sales and her 9 years at the helm of Ink Link have given her the background, confidence and the rigid spine necessary to keep this crew of type A personalities working together as graphic professionals. Her primary goal is to perfect the art of customer service.

Fred Brooking
OZ
Fred has 30 plus years of graphics experience. His diverse background includes significant experience in all aspects of screen printing and digital production, project management, and in training commercial printers in "instrument rated" process color printing. The years Fred spent in supply and capital equipment sales for the graphics industry makes him our "go to guy" for technical questions.
Kristen Wheelis
Production / Customer Service Manager
Kristen has spent the last several years proving that her years of sales support and customer service experience at companies like Oce wasn't wasted. Her work managing jobs, and client's needs was so skillful that the boss was forced to wonder if perhaps Kristen hadn't been reading her mail. Kristen has become an integral part of our customer support structure and is instrumental in helping to make sure that our clients needs are met, and that bad karma, and evil printing gremlins are somebody else's problem.
Helen Brooking
Account Manager
Helen is Ink Link's new account manager. After years of working as a supervisor in a call center dealing with unhappy employees, and even unhappier customers she has landed with us; and claims that she finds the contrast refreshing. You'll recognize her by her ridiculously professional and pleasant telephone voice.